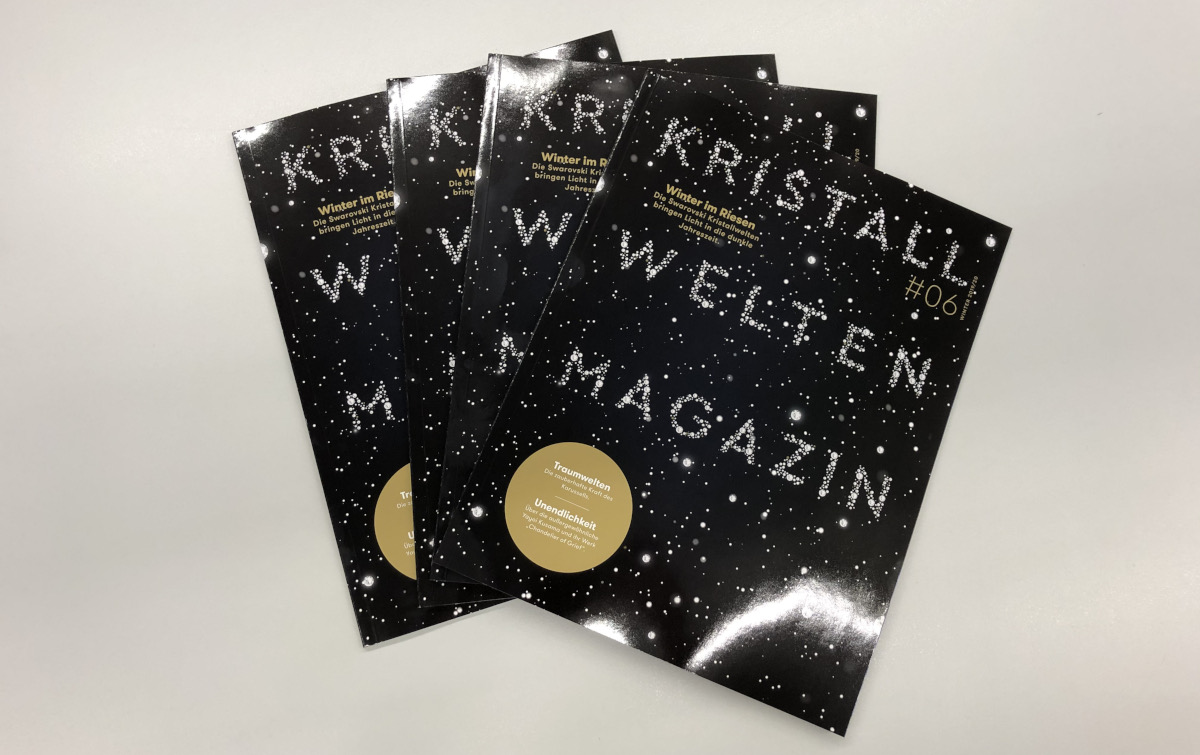 You would like to subscribe to our Kristallwelten Magazine?
No problem. Just let us know your contact details, and we will send you the magazine free of charge, starting with the next edition.* 

If you would like several copies, or want to order a previously published edition, please contact: reservations.kristallwelten@swarovski.com

the next edition will be published in Spring 2020.

*Free delivery valid within Europe.